The penetrant process can be used for all ferrous and non-ferrous metals, some plastics and ceramic materials, glass, etc., as well as for the production of a wide range of other materials. Surface defects can be detected quickly and non-destructively. The prerequisite for this test method is that the defects are open to the surface. This method is used for testing welding seams, castings, in shipbuilding, automotive and aircraft construction, apparatus and container construction, etc.
Magnetic particle testing is a method for detecting cracks in or near the surface of ferromagnetic materials.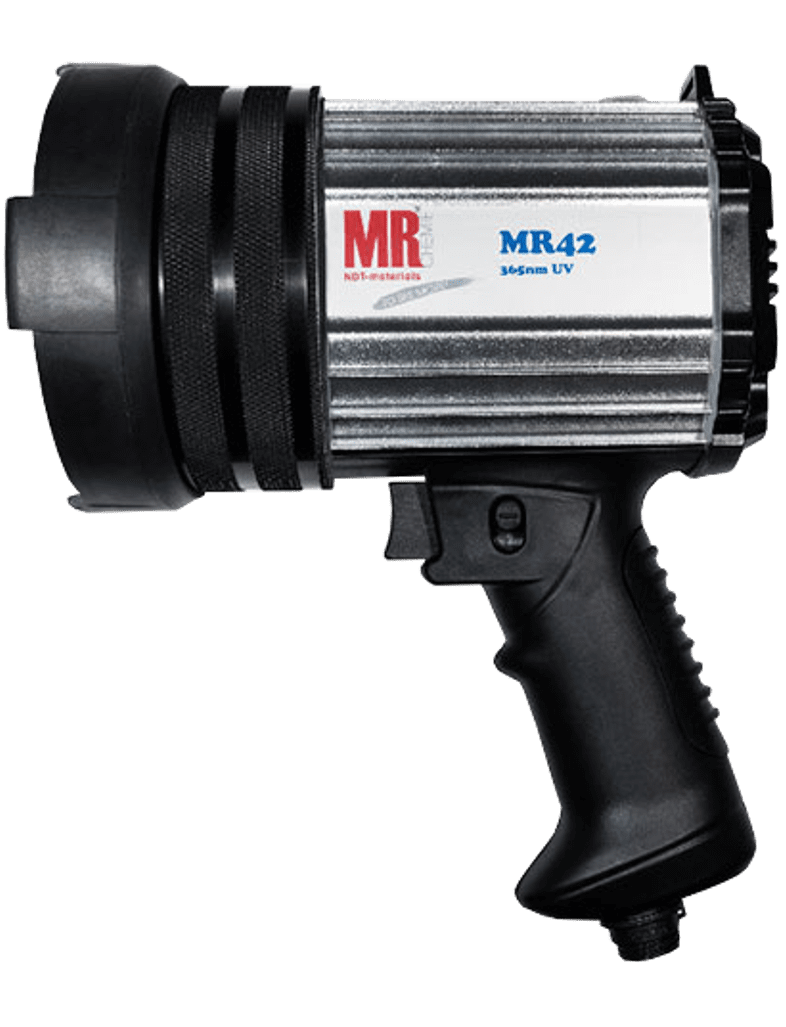 MR® brand UV luminaires are based on long-life, energy-efficient LED technology and have been specially developed for industrial use. A large proportion of the UV lamps on offer are rated IP64 and are therefore dustproof and splashproof.
Vacuum leak testing devices of the VSP series enable fast and reliable leak testing of weld seams of vessels, pipelines and many other welded structures using the bubble test method.